Amal Clooney, an international lawyer and a spouse of Hollywood star George Clooney, nominated for Tipperary Peace Prize. This annual award ceremony will take place in Ireland, Tipperary one of Ireland's best-known towns.
Amal Clooney is an amazing woman, she made a fantastic career as a gifted lawyer and activist, this year she was nominated for another prestigious award – Tipperary Peace Prize. List of the nominees for the Peace Award in 2017 include Amnesty Ireland and the Syrian White Helmets, the work of which was depicted in the documentary of George Clooney. Another nominee is the Lebanese activist Lady Rabab al Sadr, compatriot of Lebanese-British Amal Clooney.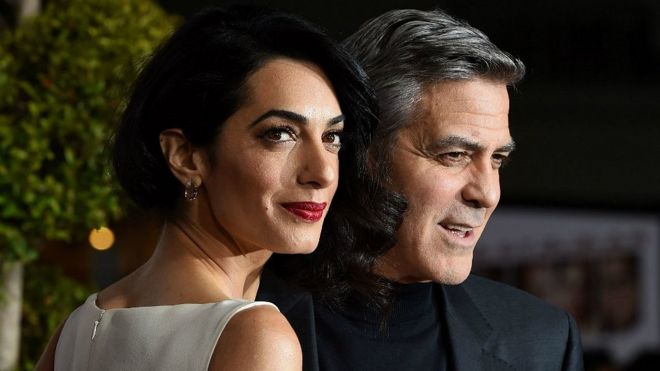 George Clooney and Amal a couple of weeks ago announced a great news: they are expecting the twins in June. The couple married in Italy in 2014, now the 39-year-old Amal and 53-year-old George made a decision about the kids.
Last month the rumours began to circulate when Mrs Clooney was spotted wearing a loose-fitting dress. On Thursday, Julie Chen from The Talk's was the first who announced that Clooney couple is going to be parents of twins in June.