Angelina Jolie has premiered her new film First They Killed My Father and was honoured by King of Cambodia Norodom Sihamoni. The sovereign was flattered with the visit of Hollywood star to his country.
The director and actress Angelina Jolie took her six children and went to Cambodia where she presented to the local public her new movie, which chronicles the horrors of the Khmer Rouge. The guests gathered on Saturday at the Elephant Terrace inside the Angkor park in Siem.
On February 18, King Norodom Sihamoni of Cambodia and his wife attended the event, they both remember very well those bloody and dark times of Pol Pot's Kampuchea. Some 1,500 people invited to the debut screening of First They Killed My Father, many of these Cambodian are survivors.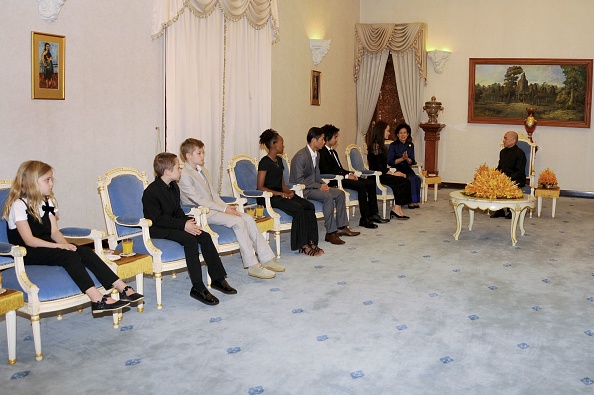 Jolie's movie based on the memoir of the real people and movie touched the hearts of the guests of Saturday premiere. His Highness was grateful to the American actress and activist for the enlighting of national Cambodian tragedy and Jolie's contribution to the peace efforts.
Angelina Jolie and her ties with Cambodia
Angelina's family were also invited to the royal residence in the country's Siem Reap province for a private audience with the King. The 15-year-old Maddox is Cambodian, the Hollywood actress adopted him in 2002 from an orphanage in Cambodia's Battambanghail.