Baywatch and Pamela Anderson is the same thing, the most famous blonde of the planet was the real star of the TV show. The recent reviews of the Baywatch's remake are mostly negative despite the star-studded cast.
The critics say that new version of TV series Baywatch is a bleak copy of its original, despite the alpha-males on the screen. According to the reviews, the movie about lifeguards adventures is 'crude, lifeless and unfunny', the TV series is really missing Pamela Anderson and her trademark irony on the screen.
The cast of new Baywatch is impressive – Dwayne Johnson, Zac Efron and Alexandra Daddario could act more intensive and interesting. The Guardian critics brand their appearance as "crude" and "lifeless".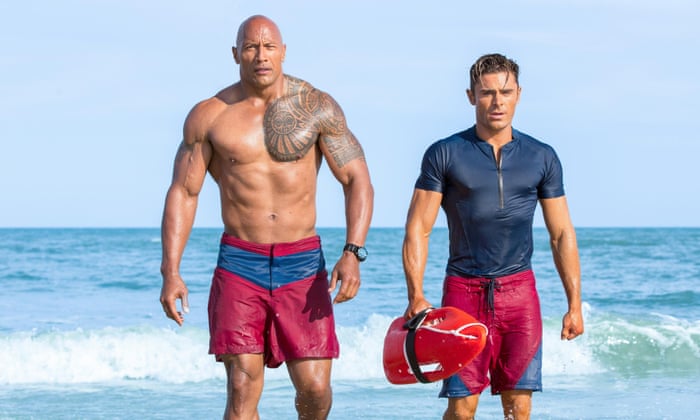 New Baywatch: swimsuit models demonstrate poor acting
Probably, people used to watch the old version Baywatch? This time, Overshadowed by this alpha-male chest-off, the women are given thankless, almost interchangeable roles as love interests and swimsuit models.
Kelly Rohrbach plays the Pamela Anderson character, though "character" is almost invisible on the screen. Instead of characters, we can see a lot of bodies, probably, the women in the movie are contractually obliged to show as much flesh as permissible.