David Bowie is the legend of the music, the native country of the singer has commemorated his achievements in the set of 10 Royal Mail stamps. This set is reflecting four tours of Bowie and six his albums. The stamps planned to be released in March 2017.
David Bowie and his contribution to the development of contemporary music is to be commemorated with the postal stamps set. The Royal Mail has already warned the philatelists about the upcoming release of postal stamps, which are dedicated to the famous British musician Bowie. The stamps with images from albums Hunky Dory, Heroes and Blackstar goes on sale soon.
The full set of 10 postage stamps will go into circulation on 14 March 2017. The set will commemorate six David album covers as well as four of his tours.
Philip Parker of Royal Mail explained the decision of releasing this set:
"For five decades David Bowie was at the forefront of contemporary culture and has influenced successive generations of musicians, artists, designers and writers. Royal Mail's stamp issue celebrates this unique figure and some of his many celebrated personas."
It is not the first Royal Mail's tribute to musicians, last summer it published a 10-stamp Pink Floyd set, which covered six album covers and four musical performances.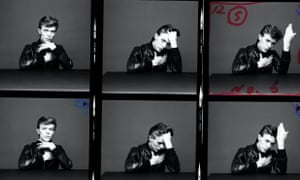 The 10-pcs set of Bowie stamps features his albums (Hunky Dory, Aladdin Sane, Heroes, Let's Dance, Earthling and Blackstar) and the most notable tours, which became a history of the modern music. They are the 1973 Ziggy Stardust tour, the 1978 Stage tour, the 1983 Serious Moonlight tour, and the 2004 Reality tour.
Where to buy David Bowie stamps?
The stamps will be available to purchase from 7,000 Post Office branches across the UK and can also be bought online from the Royal Mail website.