Emilia Clarke is known for her role in the Game Of Thrones but the actress confessed that her real love is a theatre. In 2018, the British star will take part in a stage play Five Times In One Night by American writer Chiara Atik.
The new play, in which we may see Emilia Clarke, based on the story of an American author. According to Emilia, the play will tell the story about 'love, sex and marriage' and head to the West End in summer 2018.
In 2016, the play by Atik was showed several times, there was a small Off-Broadway stint. The director Thea Sharrock is happy to be reunited with Ms Clarke, while producer Caro Newling has plans to mount the piece next year once the Han Solo Star Wars anthology film. So far, it's known as Red Cup, will be opened in May 2018.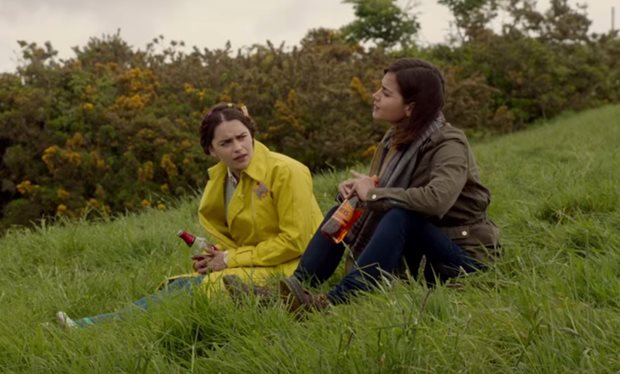 According to Neal Street productions, Emilia Clarke stars in the film with Alden Ehrenreich (he plays Solo), Thandie Newton and Donald Glover. The Game of thrones star is shooting the Star Wars adventure now, complete with a fringe, which she grew for the movie. Newling even didn't think about sending the script to any other directors but Thea Sharrock who gathered an excellent cast with Emilia Clark as the brightest star. 'You can't give this to anyone else,' Sharrock said.
'It's going to be sexy. It just examines men and women, and all the mysteries that are always there and will always be there,'
the director added.