theseGeorge and Amal Clooney named their twins after the great people, Ella and Alexander both beautiful names. So why the parents chose them? 
Ella and Alexander Clooney were born on June 6, the proud parents immediately informed the people about the names and sexes of the newborns. There were no secrets or intrigues like Beyonce does.
George Clooney and his wife Amal decided to name a boy Alexander – after the Alexander the Great. The little daughter of Clooneys got name Ella – after the famous American singer Ella Fitzegarl who was a close friend to Rosemary Clooney, the late aunt to George.
Amal and George had reportedly decided on baby names beforehand but kept it a secret until the birth of the twins on 6 June. Now the wins are at home in Berkshire, Amal left hospital last week.
George Clooney's father about the grandkids
Nick Clooney, the father of Ocean's Eleven's star, made the revelation that his son is planning on being a hands-on father on the recent Good Morning Britain show. The host asked proud grandfather to tell something new about the Ella ad Alexander and their adorable mother.
"George will be an absolutely wonderful father, Amal will be – and already is – a magnificent mother. I'm constantly amazed by her. She is an incredible woman. George certainly married up!" he said. "[George] will be hands on entirely and he will do it with humour and with joy."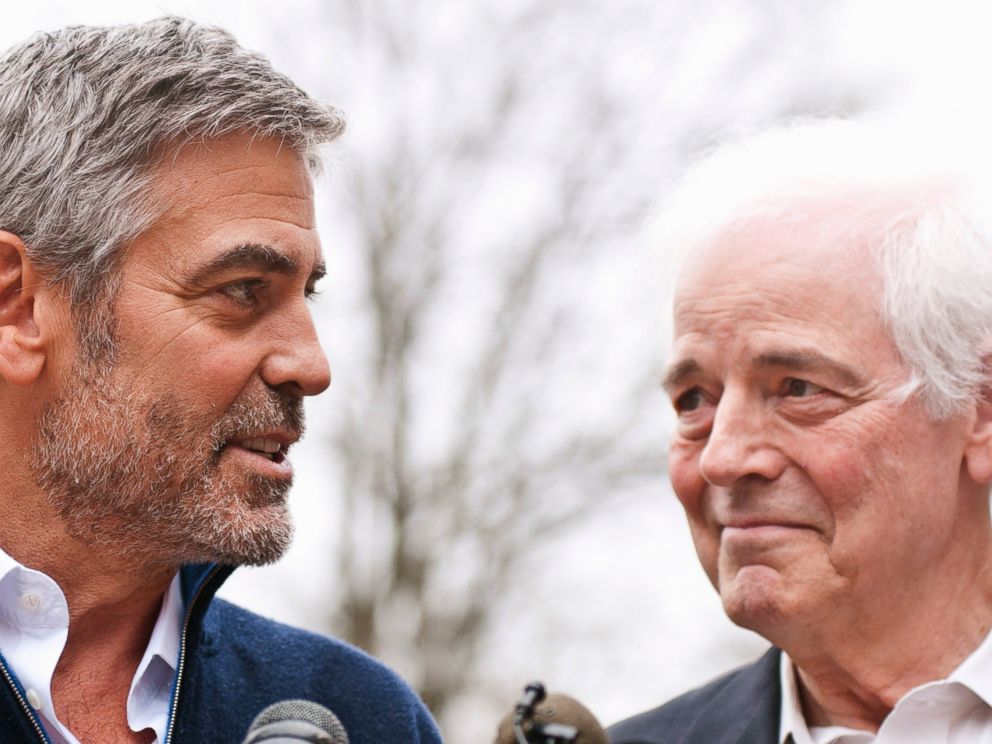 Nick said he is extremely happy that George and Amal became the parents, now, their life will be totally different. The most important to kids and parents, however, is the health:
"They're absolutely beautiful. I'm supposed to be a reporter, therefore observant, but I really don't know how to describe one beautiful baby from another beautiful baby – these are two beautiful babies … They are perfect,"
Nick said.
Nicholas Joseph "Nick" Clooney is an American journalist, anchorman, and television host. He is the brother of singer Rosemary Clooney and the father of George Clooney. Clooney family is rather interesting, it has traditions and its own vision. Nick was born on January 13, 1934, now the 83-year-old father transformed into the loving grandfather to both Ella and Alexander.