ISIS terror attacks in Tehran were reportedly realised by Iranian Kurds, their IS group has claimed responsibility for the atrocities resulted in 17 deaths of innocent people.
ISIS and its media arm Aamaq shocked the international community with the four-minute video released on Thursday. That clip is the so-called message from the Tehran attackers, the video shows three masked men sitting on a floor holding automatic rifles who speaks sorani dialect.
On Friday, Iranian authorities arrested 41 people in connection to the Tehran attacks, the authorities could identify only one attacker, Serias Sadeghi. This person is an Iranian Kurd from Paveh who known as a prominent recruiter for ISIS in Iranian Kurdistan.
The terrorist attacks targeted the building of Iranian Parliament as well another important place, Imam Khomeini Mausoleum in Tehran. The sources from state security have pointed to Iranian Kurds affiliated with Islamic State the likely perpetrators.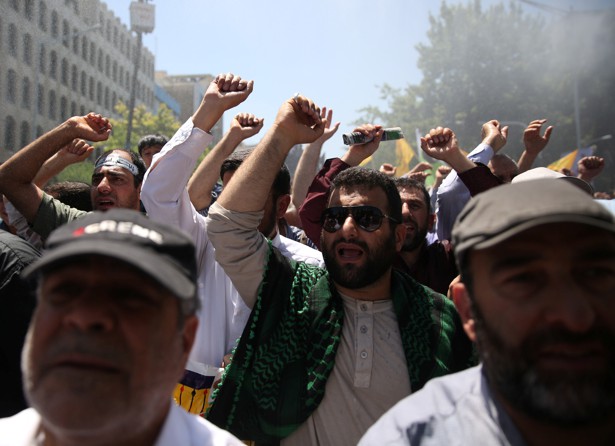 Attacks in Tehran, Pope's reaction
The first attack was made by a four-jihadists team that carried assault rifles, the attackers wore suicide vests attempted to enter the administrative building of the Iranian Parliament. After that, IS members shot at some and kidnapped others, with one jihadist running loose on the streets. Eventually, one of the attackers detonated his vest, while the remaining three were killed in a shoot-out with police officers.
The atrocities of ISIS in Tehran was condemned by Pope Francis who "laments this senseless and grave act of violence," and "assures the people of Iran of his prayers for peace".