Ivanka Trump is starting her Washington career, the 35-year-old businesswoman announced on her Twitter that she is moving to the capital city where her father soon will work as President and her husband will take another responsible position in the incoming Presidential administration.
Ivanka Trump officially twitted her intention to move to Washington, DC with the whole family. As a matter of fact, Ivanka's husband Jared Kushner will be the senior adviser to the President of the USA, so, whole Trump clan is moving to Washington these days.
On January 20, the American will attend the official ceremony of inauguration after that President-elect will turn into President. So, for living in Washington, Ivanka and Jared bought a house in the DC area.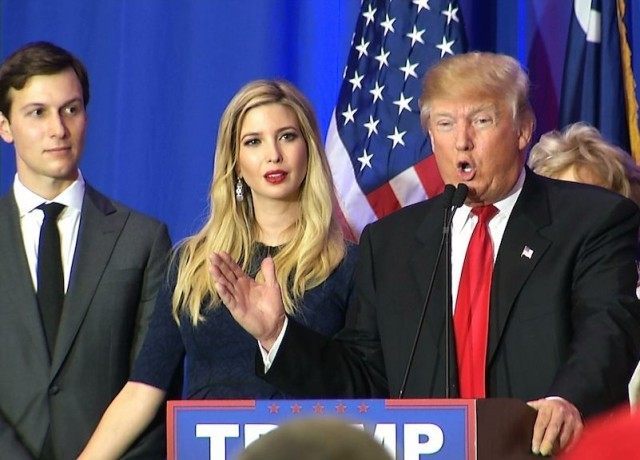 Ivanka Trump tells about her plans
According to the soon-to-be first daughter, when her father takes office as the 45th President, she is going to take a formal leave of absence from The Trump Organization. Moreover, Ivanka will leave her business too, the eponymous apparel and accessories brand will manage another person, not the daughter of President. This news was published by Trump's daughter in her Facebook.
"My husband, Jared, and I will be moving with our family to Washington, D.C., where Jared will serve as Senior Advisor to the President. I plan to take time to settle our three young children into their new home and schools."
Let's read the whole long message from Ivanka: