Jay Z was inducted into the Songwriters Hall of Fame by Barack Obama as a presenter. 
Jay Z isn't only a millionaire, he is a gifted rapper who was inducted into the Songwriters Hall of Fame. On Thursday, Jay thanked scores of rappers who inspired him on Twitter and noted that
"And the greatest rapper of all time OBAMA".
Many Jay Z's colleagues congratulated him with the important mark, expressing the hope for new masterpieces from the songwriter.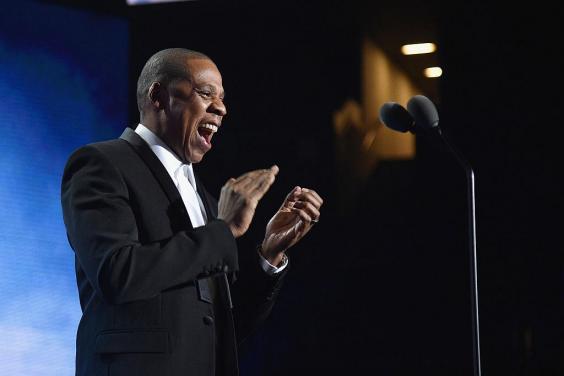 Jay Z and Barack Obama: the Hall of Fame
Jay Z was inducted into the hall of fame by Mr Obama who discussed the latter as he did it, saying in a video:
"I like to think Mr Carter and I understand each other. Nobody who met us when we were younger men would have expected us to be where we are today."
It's interesting that Jay conceives Obama as a rapper, perhaps because of his truth-telling, his desire to reach people and his path to becoming president. After Obama's speech, we found out that Obama was Jay Z's listener and fan since the times he was 'a young and hungry state senator'.
Barack Obama made a compliment to the rapper's wife Beyonce who plays an important role in the life and career of Jay Z:
'We both have wives who are significantly more popular than we are…'
said Obama and added that he is proud to help present the award to a true American original. See below the video for Obama's speech about the success of a rapper Jay Z: