Jodie Foster and Michael J Fox became the leaders of the next anti-Donald Trump protest on the eve of Oscar's ceremony in Los Angeles theatre Kodak. The two activists have organised unprecedented The United Voices rally, the event was staged by Hollywood's United Talent Agency instead of its usual pre-Oscars party. Times are changing, Oscar becomes political event.
Jodi Foster has already two statuettes of Oscar, the ceremony day is the most important day in the year for any actor in Hollywood and in the world. Being attending Oscar ceremony automatically means for the actress Foster the ability to draw attention to the political atmosphere in the USA and to express her anti-Trump protest.
Jodi Foster, the A-list star noted that she rarely spoke out in public but that it was now "time to show up". According to the actress, the anti-Trump rally is "exactly the way to celebrate our industry, to celebrate all of you, to celebrate artistic expression and our commitment to humanities on screen and off".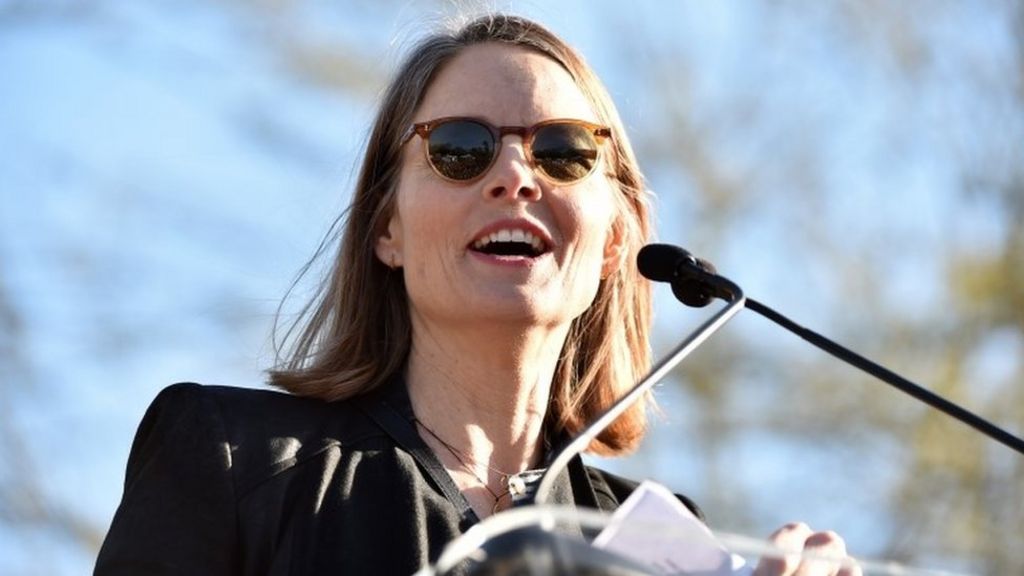 The star of 'The silence of the lambs' gave an impassioned speech, she said:
"I'm not somebody who's very comfortable using my public face for activism. And so in my life I've found the small ways, much like most of you, to serve and to show up and to give somebody a lift at the bottom of the hill when they're going to the top."
Jodi Foster added that 2017 will be a tough year, a very different one. That meant to be the time to show up, to express the opinion. According to Foster, it's a singular time in history.
"It's time to engage,"
added the Oscar won performer.