Leonardo DiCaprio, Robert De Niro, and Martin Scorsese are the most famous Hollywood persons, these three gentlemen are doing really good movies when they team up. Another their collaboration has officially announced.
The teaming up of the Hollywood A-lister like DiCprio, Scorsese and De Niro promises a lot, these men will work on the David Grann's story, the future movie will be based on his book Killers of the Flower Moon: The Osage Murders and the Birth of the FBI. The fierce bid won by Imperative Entertainment, its cost $5 million.
The director Martin Scorsese like to work with his favourite actors, Leonardo DiCaprio and Robert De Niro, such a strong trio will join forces together for the first time in the movie.
DiCaprio's new role in Scorsese film
The book of Grann documents the string of murders which plagued the Osage Indian tribe in Oklahoma during the 1920s, after oil was found on their land and the nation soon became the richest per capita in the world.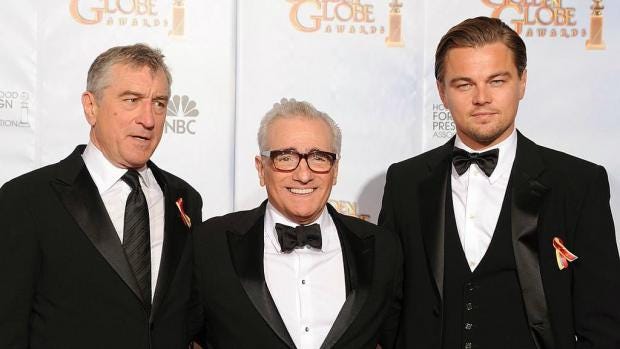 That is, until its young director J. Edgar Hoover (DiCaprio again plays FBI's founder) stepped in, turning to a former Texas ranger named Tom White (De Niro) to expose what, to this day, remains one of US's most chilling conspiracies. Of course, two strong personalities on the screen meant to be the conflict directed by Scorsese.