Marc Jacobs and his show at the New York Fashion Week was based on the epic proportions, the American designer was even accused of the cultural appropriation for styling white models' hair into dreadlocks. Whatever, people talk about this defile because it had a success!
The New York Fashion Wek and its grand finale caused an acute reaction on social media. Designer Marc Jacobs made another furore in more ways than one. This time, the collection was dedicated to the 70s and at the same time was centred on hip hop culture.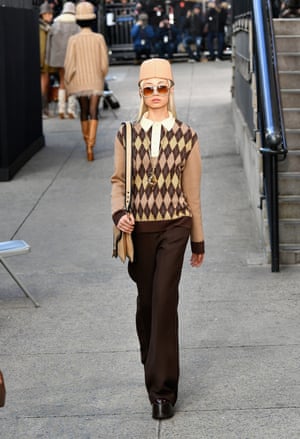 The clothes were typical Jacobs and densely referential, heavy on Beastie Boys hats, gold jewellery, tracksuits and oversized shearling coats, with grungey checked fabric in browns and oranges recalling the 1970s palette of blaxploitation movies and the Seattle chic with which Jacobs made his name in the 1990s.