Maria Sharapova and her coming back to the professional tennis court causes discussions, the players of both ATP and WTA have split in their opinions regarding the Russian's wild cards opportunities.
Maria Sharapova is on eve of her official coming back to the world of tennis, the wild card tournament invitations awaiting her already immediately after ending the 15-month doping ban. April tournament at Indian Wells will gather the best players who have their own opinion regarding Maria's case and her fast coming back.
Angelique Kerber believes that "This is, all over, a strange situation," the German player will play against Maria on April 26 and she is not happy ith this fact indeed. According to Kerber, the decision of the Stuttgart WTA tournament's bosses to issue a wild card for the Russian player is poorly balanced while there are many German players who can receive a wild card at this German event.
Ms Sharapova has no world ranking to gain direct access to tournaments in the wake of her ban, so, she starts her season at zero level. So far, the former No 1 has been issued wild cards to play in Rome and Madrid tournaments. But the main intrigue is, of course, upcoming Roland Garros, where Maria will reportedly not allowed because of convicted of a doping offence.
France's #8 Jo-Wilfried Tsonga think that five-time Grand Slam winner Sharapova shouldn't get a French Open wild card:
"I would not do it. It's like if you give a sweet to a kid who did a bad thing, it's going to do it again. It sends the wrong message."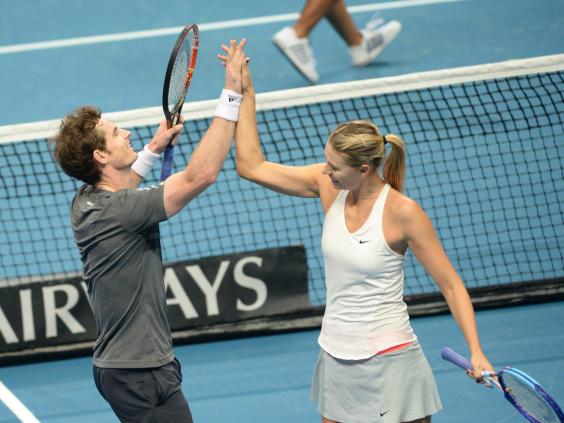 Andy Murray has a strong position, the world top player told The Times last week that he believed a player "should have to work your way back" from a drugs ban. So, Maria has a lot to do prior to fight on the court. This year will be even more complicated than last one, say the experts.