Mel Gibson welcomes his ninth baby, the mother of this adorable boy is 26-year-old Rosalind Ross. It is the first baby for Rosalind, he was born on January 23 and got the name Lars Gerard Gibson.
Mel Gibson has nine kids now, the first seven offsprings were born in the marriage of the Braveheart actor-director and his ex-wife Robyn Moore. Edward, Christian, William, Louis and Milo — their reaction on the new brother is still unknown. The eighth child of Mel Gibson is daughter Lucia, her mother is Russian musician and Mel's ex-girlfriend Oksana Grigorieva.
The ninth baby of Mel Gibson, ars Gerard Gibson, was born in Los Angeles on Monday. The mother and baby are feeling good, and the 61-year-old father is just happy. The provocative director and his girlfriend were spotted in January at the Golden Globe awards ceremony, the bump of Rosalind was just luxury, and Gibson's unimpressed reaction to Meryl Streep's anti-Trump speech went viral.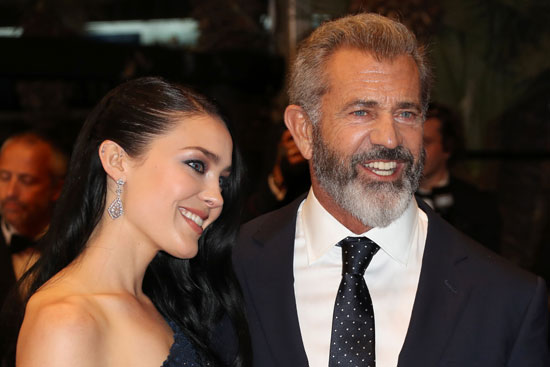 Gibson and Ross: the love story
Gibson and Ross, a champion equestrian vaulter, began dating in 2014, and at first raised eyebrows over their 35-year age gap, before she became a regular by his side for red carpet events.
The Australian-born star has been making his Hollywood comeback after his 2006 anti-Semitic rant scandal with new film Hacksaw Ridge. Last autumn, Gibson told Variety:
"Ten years have gone by. I'm feeling good. I'm sober, all of that kind of stuff, and for me it's a dim thing in the past. But others bring it up, which [I kind of] find annoying, because I don't understand why after 10 years it's any kind of issue."