Melania and Barron Trump have already moved into the White House this weekend. The big first family now lives in Washington DC, so the New York City will not pay anymore the extra money for the security measures of the first lady.
Melania Trump, a wife of the President, and Barron, the son of Donald Trump have moved into the White House. It took to the first family five months to reunite after the head of their family was elected as the US President.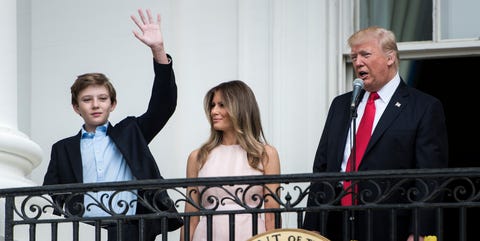 The only reason for living separately was the school of Barron Trump, Melania insisted the teenager should finish the school year in New York. Since Sunday, the entire first family lives together in the White House, it's official.
Melania Trump looking for the new memories in a new house
Melania Trump is glad to be in Washington, despite her decision was seen as strange by some in November. Through Barron's school, Mrs Trump was the first presidential spouse in recent years not to relocate to the capital immediately.
The photo of Melania, Barron and Donald at the White House lawn was shared on the social media. The users noted that Barron is getting taller, the 11-year-old boy is the same height as his father.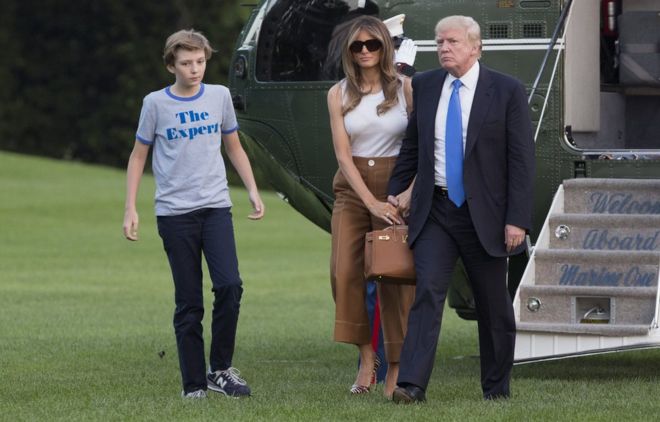 Melania Trump about the moving to Washington DC
Melania Trump has left New York City, so her moving to the capital was welcomed by New Yorkers, who undoubtedly have footed a hefty security bill keeping the presidential family safe in Trump Tower.
While Melania told the world about the moving on her Twitter, her husband didn't make the official note in this regard. The first lady is looking forward to the memories in her new home.