The British musicians are delighted with the fact that MTV European Music Awards returns to London. Twenty one year after the prestigious ceremony will take place in the UK capital, and the fest is going to be loud, Sky News reports.
The first time from 1996 the MTV European Music Awards ceremony will set in London, said Sadiq Khan. On Tuesday, the capital's mayor was joined by rapper Tinie Tempah, TV presenter Laura Whitmore and singer Ray BLK to make the announcement.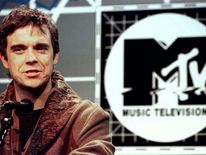 The history of the MTV in London reflects that year 1996 was the triumphal for the British musical industry: then George Michael, Oasis and Alanis Morissette were among the winners, time to repeat this success. And the host of the MTV European Awards was young Robbie Williams. Will he come at the bash this year?
Mr Khan is proud of his London Is Open campaign, and the coming back of the MTV Awards to the UK is part of it.
"If we are honest there was a view after the Brexit vote that we're going to stop being outward-looking, we're going to stop being open-minded, we're going to stop being open for business,"
Mr Khan said.
The ceremony will take place in November at the SSE Arena in Wembley.