Prince Harry and Meghan Markle have met again on Jamaican event this week. Best Harry's pal om "Skippy" Inskip invited the royal for the wedding at one of the Carribean island.
Prince Harry and Meghan Markle attended an exotic marriage ceremony of one of the prince's best friends from Eton posh public school. Harry was an usher at the wedding of Tom Inskip. The 35-year-old actress jetted from Toronto to Jamaica where Harry was waiting for her.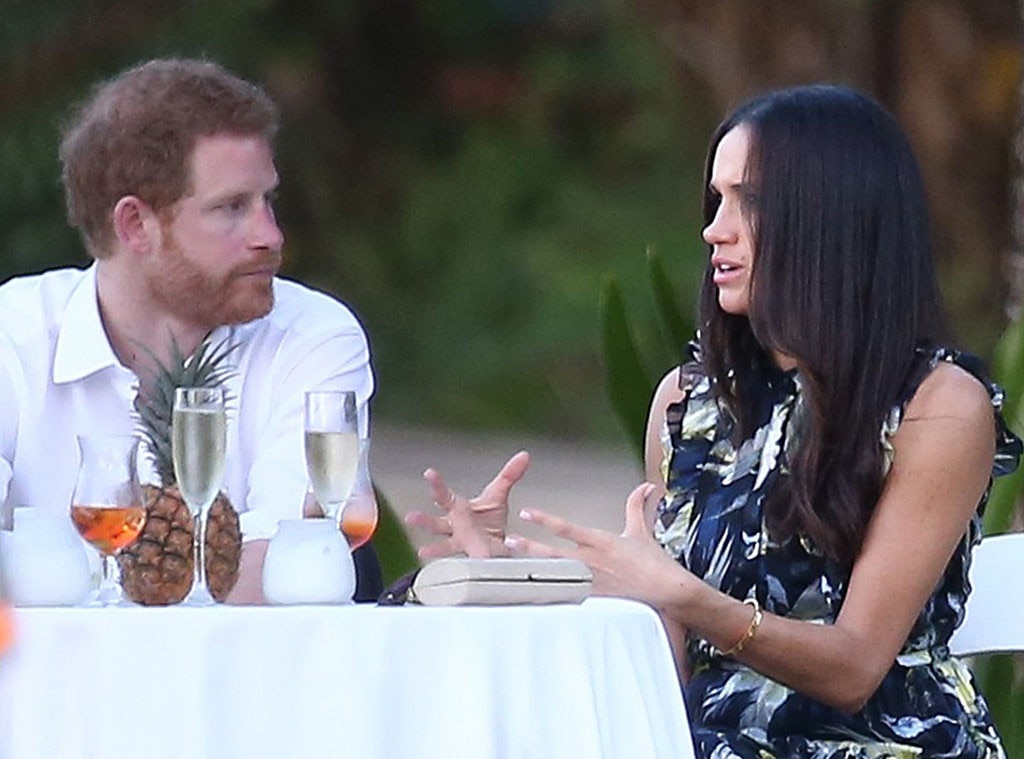 The son of Princess Diane introduced his girlfriend to the inner circle of his friends, him and Suits star were snapped at the marriage ceremony in Jamaica. Meghan opted for the romantic Carribean event a long, floaty, flowery dress and sunglasses, Harry wore a navy blue suit and yellow corsage.
This Carribean trip is full of other memories for Miss Markle, in 2011, the divorcee Meghan got married to producer Trevor Engleson on this paradise island. Despite this burden of past, Harry and Meghan have used the trip for a romantic break, the paparazzi spotted them snogging in the sea and cuddling back at their exclusive hotel.
Harry met Meghan with his friends at the upper-class wedding
Harry introduced his girlfriend Meghan to the friends from the upper class, the fifth in line to the throne, the prince has the serious intentions towards Meghan. Of course, the ruling grandmother Elizabeth II is far from delight about Harry's affair with the divorcee actress but this romantic relationship is going on.
Jamaica is a very romantic place, especially for Meghan who is working in cold Toronto on the set of Suits.But the pair quickly stripped off to frolic on the beach. Pretty Meghan reportedly wore a tiny turquoise bikini as she kissed Harry, who was in lime green board shorts, on the sand and in the sea.
The loved-up couple were also said to share a warm embrace in full view of guests at the £1,600-a-night Round Hill Hotel and Villas.
The 110-acre resort boasts a spa, tennis courts, an infinity pool, tropical gardens and outdoor showers.
The serious PDA is seen as a big step forward for the couple. This the first time that she and Harry have socialised so openly as a couple and is a significant step up in their relationship.
"Make no mistake, he is heads over heels about her. This one could go all the way,"
said Daily Mail.