Princess Diana was the brightest member of the royal family, twenty years after her death, the stunning memorial garden opened at Kensington Palace. 
The royal family remembers Princess Diana, to mark the 20th anniversary of her death the team of six gardeners and a number of volunteers spent almost two months planting the floral tribute of white roses. These endlessly beautiful flowers are accompanied with the white Diana tulips, white hyacinth, forget-me-nots and other favourites of Diana in the sunken garden.
In a springtime, Diana's garden looks unspeakable beautifully like Princess herself, elegant and fresh. Incredible in its beauty spectacle garden has more than 12,000 bulbs, which were planted over the winter to create what is now a breathtaking white garden.
This snow white splendour with pops of colour outside the home of Prince William and Kate Middleton, and the cottage where Diana's youngest son, Prince Harry, lives.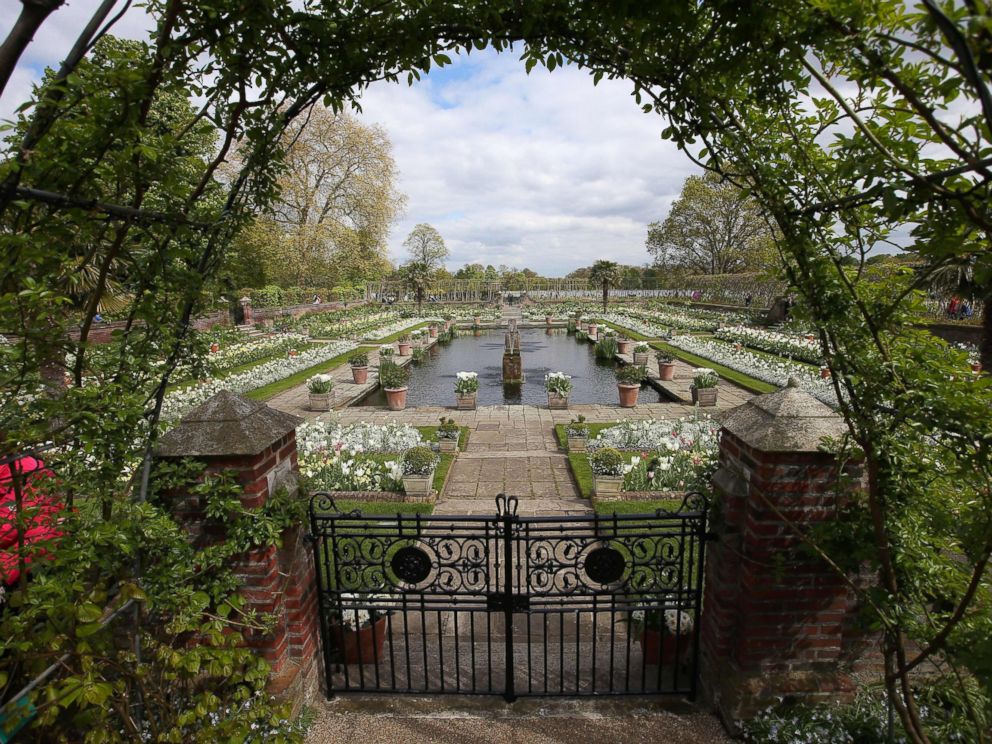 The place got to name the "White Garden", even more flowers will be planted ahead of what would have been Diana's 56th birthday on July 1. The first visitors will enjoy Diana's garden in summer, said Historical Royal Palaces, the charity that maintains this beautiful place at Kensington Palace.