Vladimir Putin is absolutely sure that Donald Trump did not pass highly classified information about "terrorism and airline flight safety" or similar data while his conversation with Sergei Lavrov last week.
If the Trump administration deemed it appropriate, Putin said Russia could hand over a transcript of Trump's meeting with Lavrov to U.S. lawmakers to reassure them that no secrets were revealed.
According to Putin, entire this situation looks like "political schizophrenia", even not a scandal. The Russian leader stressed that he personally was concerned because "it's hard to imagine what the people who produce such nonsense can come up with next".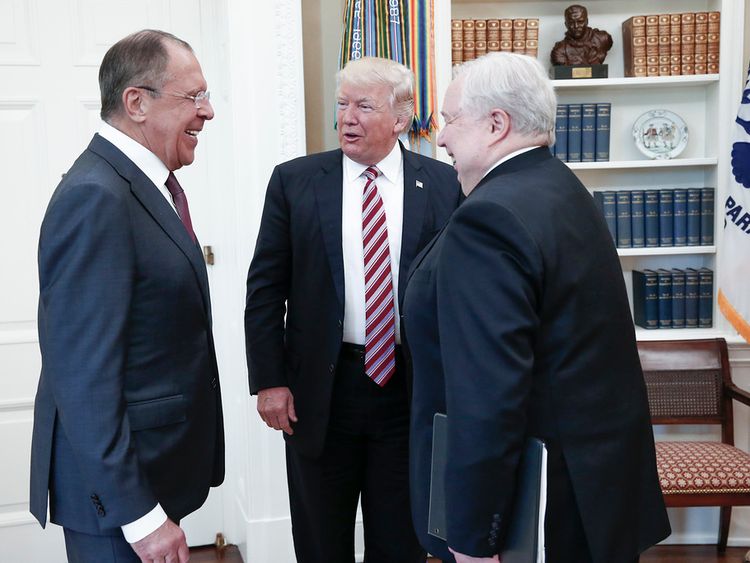 Putin offers up transcript of the meeting Trump-Lavrov
Two senior U.S. officials said on Monday Trump had disclosed classified information to Russian Foreign Minister Sergei Lavrov. According to these sources, American President told Lavrov about a planned ISIS operation during the conversation last week in Washington.
Mr Putin calmed down the American officials, saying that President Trump did not pass over secrets, and transcription of the conversation can be offered at any moment. This mess about secrets is echoing current investigation into ex-national security adviser Michael Flynn and his ties to Moscow.
Mr Putin noted that one thing surprised him – they are shaking up the domestic political situation using anti-Russian slogans.
"Either they don't understand the damage they're doing to their own country, in which case they are simply stupid, or they understand everything, in which case they are dangerous and corrupt,"
addea Russian leader.