Russia is going to withdraw its air forces from Syria, the aircraft carrier group planned to be the first to withdraw, according to the Russian AF chief. The international community and the US general believed that Russia used Syria as live-fire training.
The Russian Armed Forces chief said after Russian-Turkish negotiations that Russia has started the withdrawal from Syria. The aircraft carrier group will leave the Syria, where it has been supporting the President Bashar al-Assad.
On 29 December, Vladimir Putin as the supreme commander of the Russian AF made a decision, in accordance with that, the Russian defence ministry is beginning the reduction of the armed deployment to Syria. These words of Russian General Valery Gerasimov appeared in the Russian news agencies.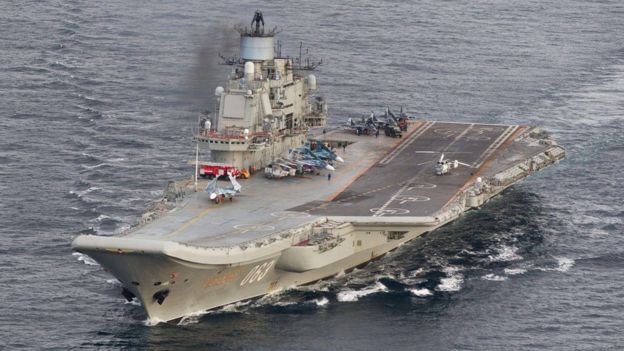 Col-Gen Kartapolov said Russia still had sufficient air defence capabilities in its S-300 and S-400 surface-to-air missile systems deployed in Syria, AFP news agency reported.
After Syrian government troops with the support of Russian armed forces finally ousted rebels from the key city of Aleppo, that was the biggest victory since 2011, when the uprising against President Assad began. Now, the international community has the great hopes and aspirations for peace talks to be held in January in the capital of Kazakhstan, Astana.