Sir Elton John cancelled his Las Vegas tour due to illness, the British singer suffered a "potentially deadly" bacterial infection.
Elton John's fans were really upset when knew that his Las Vegas shows cancelled. The pop star is suffering from the danger infection, which forced him to spend two nights in intensive care.
Up to date, the singer had to cancel several concerts in the US, and performer's manager has already released the official statement. Nine concerts that were due to be staged in Las Vegas and California over the next two weeks have been cancelled.
According to the manager, Mr John's Million Dollar Piano tour is due to end its run in May 2018. Last week, Sir Elton became violently ill at the final of a tour of South America. The serious illness forced him to return to the UK for urgent treatment, now, Sir Elton is resting at home.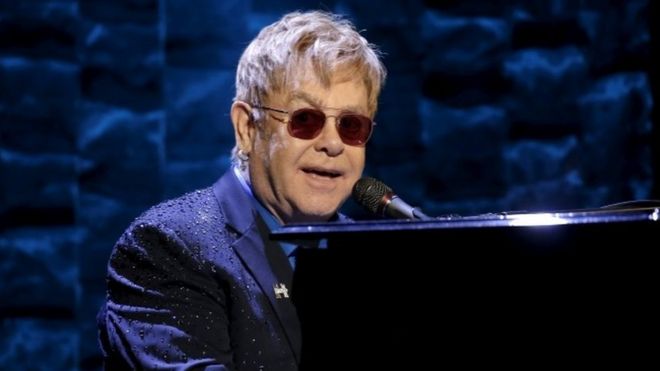 Elton John will resume his concert tour soon
The manager of the British star said in the statement that infections is "rare and potentially deadly", that's all. The professional medical team did its best, identified infection quickly and treated it successfully. So, Sir Elton is at home and expects a complete recovery, and his fans wish him the same: 'Get well soon!'
The singer is going to recovery as soon as possible, on 3rd June he will perform the live concerts in the UK.
"I am so fortunate to have the most incredible and loyal fans and apologise for disappointing them. I am extremely grateful to the medical team for their excellence in looking after me so well,"
the star said.