Turkey earthquake with magnitude 6.3 has struck off Turkey and Greece, both countries sit on significant fault lines and such natural disasters are common for Istanbul and Athens.
On 12 June 2017, the emergency services in Turkey and Greece informed on modest damage in the cities – several buildings in Istanbul were damaged, confirmed the mayor. So far, there are no reports of any casualties.
The strong earthquake shook the Aegean coast of western Turkey and the Greek island of Lesbos, the tremors of this natural disaster were felt in Istanbul and Athens. According to the US Geological Survey, an epicentre of the quake was 5km south of the village of Plomari on the northeastern Greek island of Lesbos.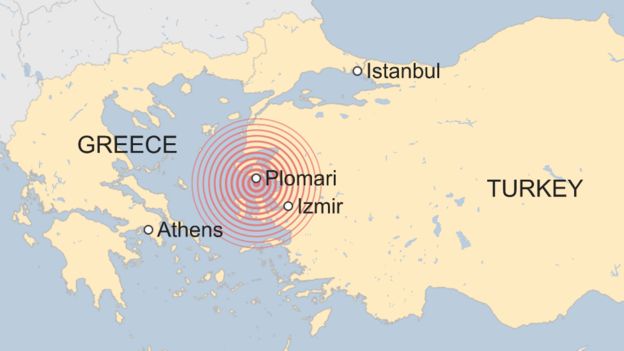 Turkey's Disaster and Emergency Management said the earthquake was in the Aegean Sea at a depth of more than four miles and hit at 15:28 local time. The local people note that the trembling was really bad, the residents immediately ran outside.
Social media users who live in Istanbul, Izmir, Athens report that people have to stand in a street after being told to evacuate their buildings. The local authorities have undertaken the ambitious project of urban transformation wherein old and crumbling buildings across Turkey are being demolished to make way for new, earthquake resistant buildings.
The country remembers the consequences of 1999 earthquakes, which killed thousands in Kocaeli, Adapazarı, Istanbul, Yalova. Many cities, towns and villages in the north-west were damaged, later Turkey has rebuilt its important part – an economic and industrial heartland.