Vladimir Putin is the only world political leader who really has seized the strategic high ground and initiative in Syria. The war-torn country believes in the Russian President and hopes for his continuing support. Whatever it be, Putin is doing right things in the Middle East, say the political observers.
Vladimir Putin declared yesterday that he has the broad agreement for humanitarian safe zones across Syria after discussions with the US President and leaders of Turkey and Iran. The success of Astana process is obvious, the world is waiting for the further peaceful actions.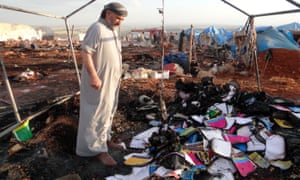 The Russian president claims he can enable the ceasefire brokered in Astana some weeks ago, which currently is an abject failure, by creating no-fly zones with the Russian, Turkish, Iranian and US militaries protecting safe zones on the ground. In fact, Mr Putin acknowledges that UN troops might be required.
Putin about safe zones in Syria: next step
Putin is suggesting four safe zones initially, in Idlib Province, Homs Northern Suburbs, East Ghouta and South Syria. These places have all been devastated by Syrian regime barrel bombs, Russia airstrikes, chemical weapons, attacks on hospitals: any type of peace will be welcomed there.
According to the Russian concept, for safe zones will be extremely important two things, safety and security. These two criteriums are the underlying and critical requirements of Putin's initiative for Syria. The Syrian air force should be grounded, which must be in Putin's gift. The security of the safe zone in this area could be supported by naval ships in the eastern Mediterranean with radar and missiles.