Russia and Iran cannot approve the recent actions of the US in Syria, the fatal cruise missile strike took lives more of dozens of people. The leaders of Russia and Iran have officially warned the United States about the inappropriate actions in the war-torn Syria.
Vladimir Putin and Hassan Rouhani have issued a joint warning to the US, which says that Americans have crossed a thin 'red line' with its missile strikes on Syria last week. Such action doesn't weak the jihadists at all but escalates the current war crisis in Syria. This only issue will be discussed in Italy as well where the G7 minister planned to be present.
Last week, the American cruise missile strike became a response of the US to the chemical attack on civilians in Idlib. On Tuesday, such inhuman act killed more than 80 people, including children.
An arm of Lebanese militant group Hezbollah, meanwhile, issued a statement it said was on behalf of Russia, Iran and its allies, vowing to "reply with force" to any future aggression "in a variety of ways".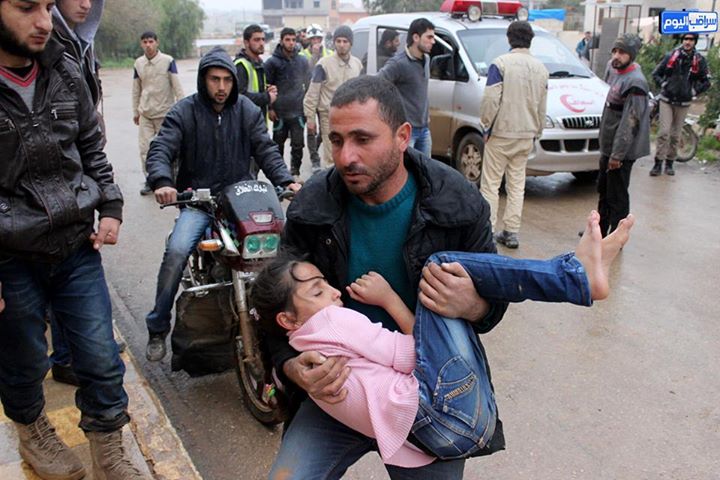 Syrian diplomatic vortex
While the US and UK plan tells Putin "Stop supporting the regime of al-Assad", Russia and Iran have already warned the Americans that they have crossed 'red line'. During this week, the international community is expecting several important meeting, the G7 can become G8 again, for an instance.
Boris Johnson and US Secretary of State Rex Tillerson are reportedly ready to offer Moscow the chance to rejoin the G8. The Foreign Secretary said:
"Crucially – they could do so again. We cannot miss this moment."