The researchers from the Department of Biomedicine, Aarhus University revealed the interesting facts that explain how our brain is fighting with the viruses. The research was published in the scientific journal Nature Communications.
The Danish researchers have identified the way how the brain fights viral infections, this knowledge could help to the physicians in the multiple cases, from depression to schizophrenia. Our the most delicate and power organ – brain – is able to fight, many diseases have a viral nature, so the brain has enough power to get rid of pathogen organism. The secret responder to many viruses is the microglia, says Line Reinert, Associate Professor from the Aarhus University.
According to the brain cells cannot be regenerated, our most important organ needs to take good care of them with the help of an immune system. The Danish scientists extracted three different cell types from the mice brains: neurons, astrocytes, and microglia for the better understanding of the responding process of an immune system.
Microglia as a key responder
The recent study of Line Reinert's research team discovered one particular type of cell, called microglia, which are acting as 'first responders to the scene' in the moments when the brain needs to defend itself. from the viruses.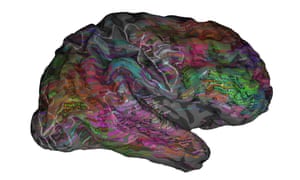 When microglia isn't working optimally, it can lead to inflammation of the brain, moreover, there's a possibility of developing diseases such as multiple sclerosis, depression, schizophrenia, and Alzheimer's disease.
"There are several indications that errors in microglia signalling pathways can lead to inflammation of the brain. Several findings also indicate that the immune system plays an increasing role in the development of Alzheimer's and other brain disorders," says co-author Line Reinert, Associate Professor.