The divorce of two famous people always makes a lot of noise, gossips and suggestions. The sudden Brangelina split was not an exception as well but Hollywood mainly took the side of Brad Pitt, that made Angelina angry. She believes that she deserves some support from the colleagues and friends amid the bitter divorce.
Angelina Jolie harboured a grudge, that people are supporting Brad not her amidst their divorce. The actress' colleagues didn't understand her desire to cut the father off his six children. Of course, Hollywood has seen thousands of splits, but even the sharks did not approve Angie's method, no one liked the fact that she wanted to defame Brad.
Day by day, Angie sees so much love for Brad in Hollywood and she feels none supports her. The Brad's appearance at the Golden Globe showed that public profoundly empathizes to the actor and really loves him.
After that evening, Angie realised the negative impact their divorce has had on her image and is desperate to try to ensure no further damage is done.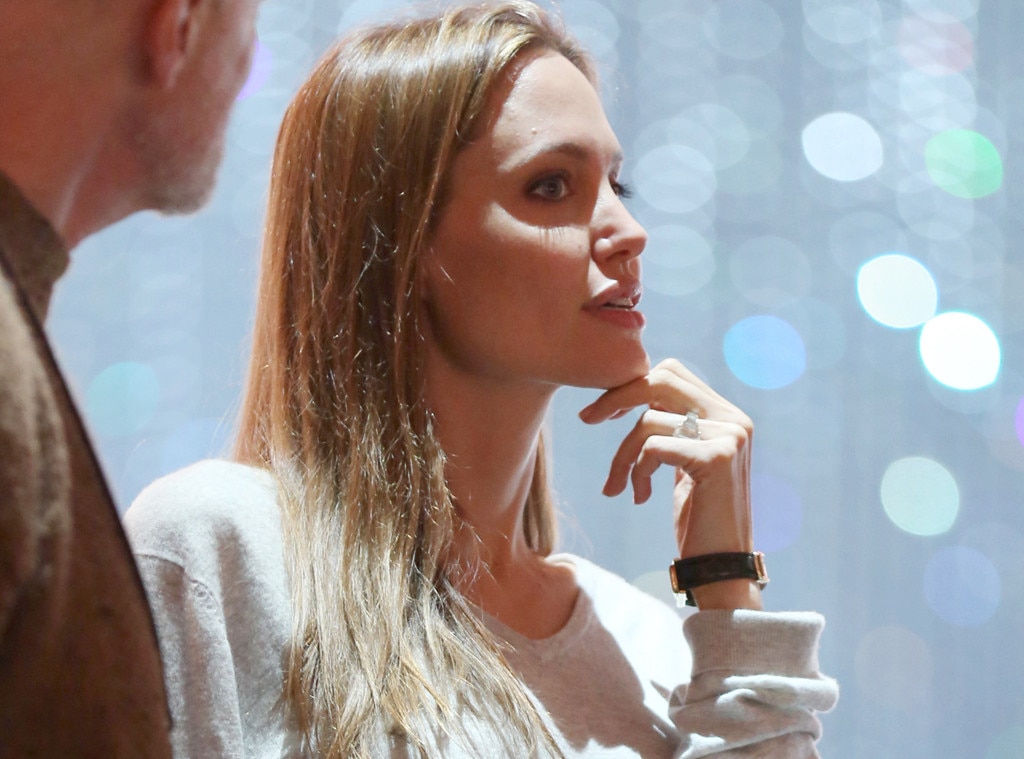 So far, Brad got the right to visit his six kids without the supervision of the social worker. The most recent news about the divorce process is the mutual agreement of Brad and Angeline to handle their divorce out of the spotlight by using a private judge. That'll be much better for kids.