Kanye West deleted all of his tweets, which could show that the rapper has supported Donald Trump or taken his side. Despite this action, all the fans of Kanye remember very well their unexpected meeting in December at Trump Tower.
Donald Trump is an unpredictable person, this feature allows him to understand people better. The real his supporters are with him under any circumstances. Others are just ballast like Kanye West who betrayed Trump after his first 'unpopular' political decision. The travel ban made a lot of noise and made Kanye delete from his Twitter any post about defending Trump.
Mr West has deleted the tweets between Sunday night and Monday morning, obviously, the rapper doesn't want to be associated with President Trump and his position. And what about December meeting where two men 'to discuss multicultural issues?' West tweeted about that historical meeting on December 13, 2016: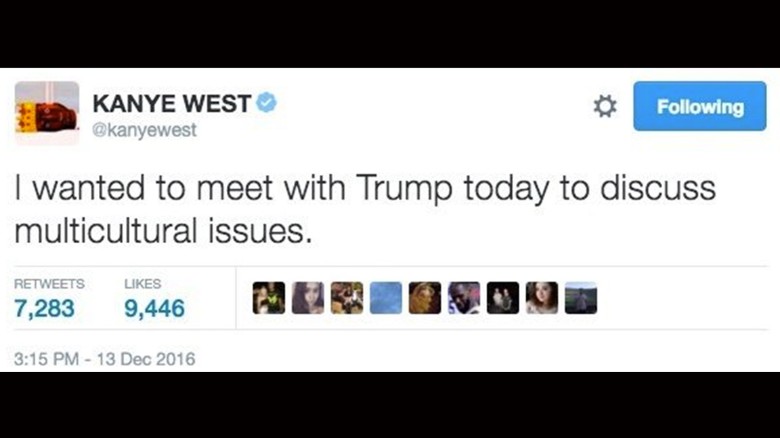 The rapper-activist even explained the topic in details:
'These issues included bullying, supporting teachers, modernising curriculums, and violence in Chicago.'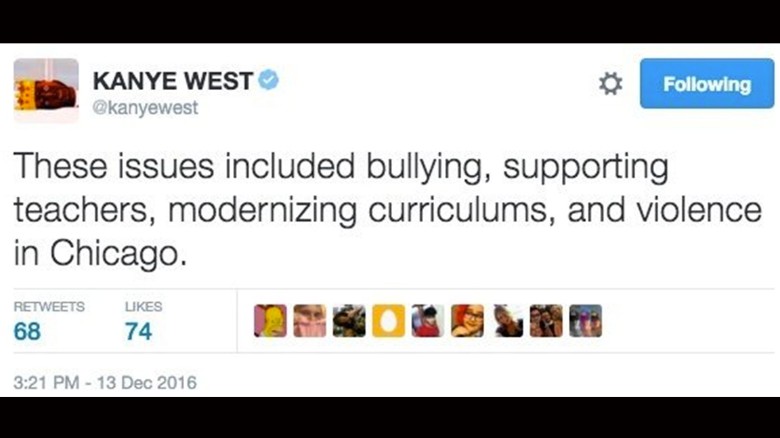 "I feel it is important to have a direct line of communication with our future President if we truly want change,"
he continued in a third tweet.
As a matter of fact, the position of Mr West wasn't too strong if the wave of criticism made him act in the opposite direction and just delete his own minds. What about multicultural issues, are they changed too?
The biggest spot on the Kanye's reputation is, undoubtedly, the picture a signed copy of TIME Magazine's 'Person of the Year' issue with Trump on the cover:
"To Kanye
You are a great friend
Thanks,"
the front cover reads, followed by Trump's signature. Of course, this tweet has also been deleted.
Dear Kanye, the people already know that previously you were a Trump's supporter, and there's no key 'delete' in a human memory. Now, everyone understands that your support costs nothing because you have no personal opinion and you are ready to abandon your words at any given moment. It looks like the weather vane, not an adult US citizen's position.