Kylie Minogue never was lucky in love, all the time her boyfriends preferred to leave her life like the most recent one. Kylie wants to live with the young handsome guys, and they are just using her influence in the sрow biz to promote themselves. That is not what people call love, Kylie, that is the misunderstanding.
Kylie Minogue announced about her calling off an engagement to fiancé Joshua Sasse, the 29-year-old Brit actor reportedly cheated, and proud woman removed him from her life. Of course, the Australian singer feels very bad now, she is absolutely devastated, totally heartbroken. Another illusion has broken, another love ended.
Kylie's fiancé Joshua Sasse allowed himself getting too close to a co-star, that was the reason for the split. The 48-year-old pop star has to kick out the cheater of their West London home. If he was so presumptuous, go forward and prove it!
Bold and handsome Joshua had an affair with the co-star, the 34-year-old Spaniard Marta Milans stolen the heart of Minogue's beau. Kylie decided to act vigorously, she just threw out the cheater from her London home, saying him good night and good luck. The mutual trust is lost forever, what to say else? This is the end, let this little quirky fiancé think about it at his by-time.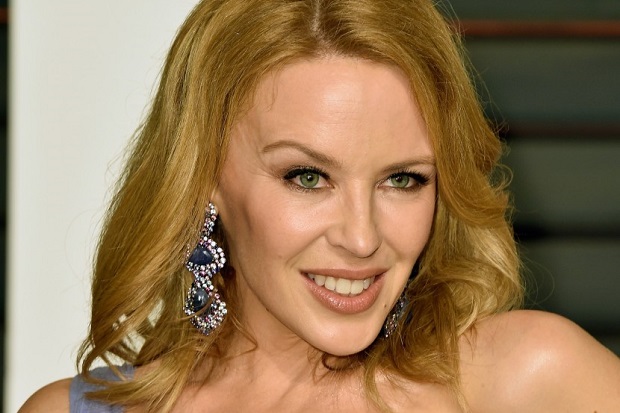 Kylie Minogue started new life
Kylie Minogue often faced to sly and cheating boyfriends in her life, maybe, they underestimated the happiness and ability to be with such kind-hearted and self-standing woman like Kylie. Whatever, another Aussie's romance has ended, last weekend, the singer was seen without the engagement ring for the first time. Her friend and songwriter Grace Barker posted on social media new photo of Kylie.
Minogue said to have been convinced Sasse was 'the one', that bearded boy, but is now believed to no longer trust him. One of the longest and brightest romances Kylie had with Spanish model Andres Valencoso. They dating for five years, and in 2016, Andres started to date with the Russian tennis player Maria Sharapova.
Maybe, for 48-year-old Kylie will be better to date with the respectable gentleman of her age, not the starting actor and young models?