Star Wars is the never-ending story, last time the producers started to develop the prequels, one of them is Han Solo movie. This character came back in the cockpit of the Millennium Falcon, the new pictures from the set already released.
Star Wars' young Han Solo will be played by Alden Ehrenreich, and his character doesn't seem to be a good boy. Among Ehrenreich's castmates are Woody Harrelson, Phoebe Waller-Bridge, Emilia Clarke and Donald Glover. Moreover, the role of Chewbacca the Wookiee went to Finnish basketball player Joonas Suotamo, he looks gorgeous in his costume, indeed.
The first official snap from the next Star Wars spin-off movie has released, you can see it below.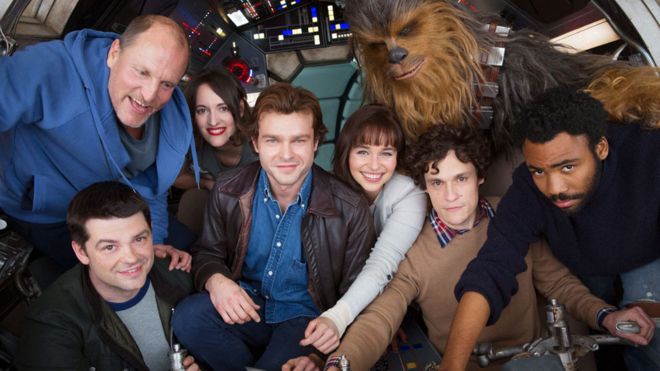 The stand-alone film has its own site, so the fans of a cosmic saga are able to follow the tiniest development during the set. The site will explore Han and Chewie's adventures before the events of Star Wars: Episode IV – A New Hope.
Here's what Lord had to say about the film:
"Watching such inspired people from all over the world, with such unique voices, come together for the sole purpose of making art, is nothing short of miraculous.
The producers are going to release Star Wars: Episode IV – A New Hope in May 2018, so mark your calendar with this important date.