Brad Pitt made another but very rare public appearance, the Hollywood A-lister walked his first red carpet after Golden Globe, he was spotted at the premiere of The Lost City of Z. The ex-husband of Angelina Jolie looks good, fresh and relaxed, noted his fans.
Brad Pitt is not only actor, loving father and businessman, he is a producer as well. On April 6, Mr Pitt walked the red carpet at the premiere of The Lost City of Z, is production company's new movie. Brad was alone at the event, all the rumours about his girlfriends are far from the reality.
The guests of the premiere noted Brad's noticeably slimmer physique and new style a la gavroshe. This week, the Hollywood star was pictured looking slim and stylish while taking a stroll in LA. Brad Pitt lost several pounds and it suits him perfectly, say the critics.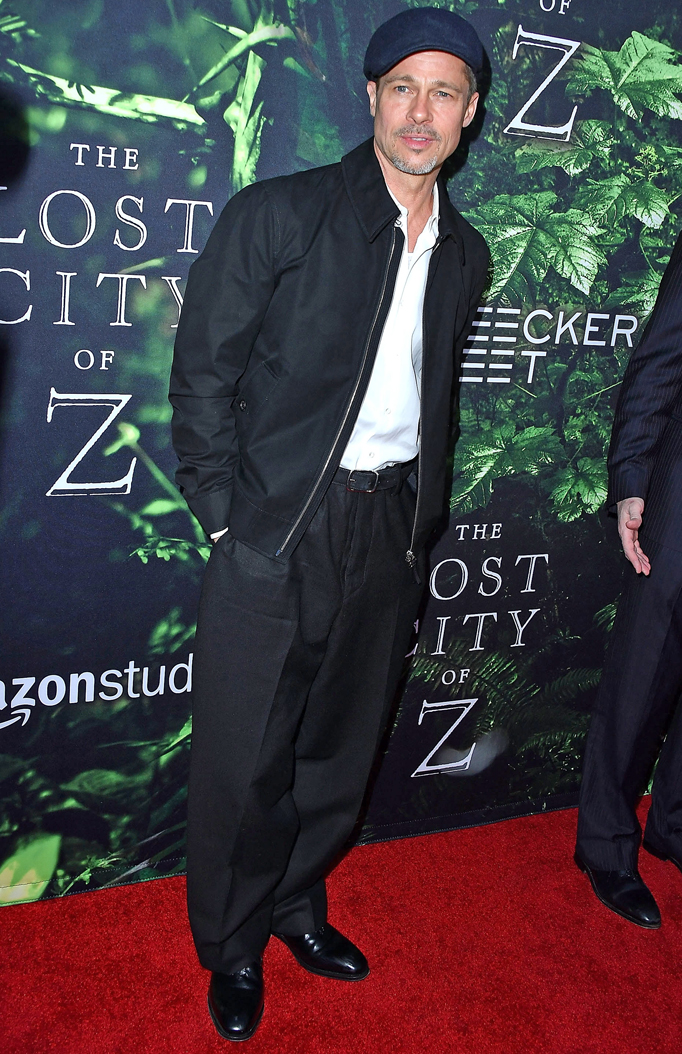 According to the friends, Brad looks healthier and relaxing than earlier, right after Angie's escape together with children. It is worth to note that things with his family have improved, all is being addressed privately, and it's serving everyone in the family well.
There were rumours that Brad even secretly joined his family while they are staying in Cambodia in February. But no, Brad was in LA and worked almost every day, say his friends.