Madonna is the unique woman, which has a kind heart and will to help. The Malawian spokesman Mlenga Mvula announced today the great news: the pop diva is going to adopt two more children from Africa. The star was already granted the permission, so the process started. 
Madonna has a big and kind heart, very soon her big family will become even bigger: two more kids from Malawi were adopted by the 'Material girl'. According to the Malawian High Court spokesperson, the ruling was made today, so Madonna is able to run the process and preparation all needed documents.
Children from a poor African country, Malawi, will be welcome at the star's home soon, hopes the singer. Two other Malawi children were adopted by the celebrity in 2006 (David) and in 2009 (Mercy). The names of new kids of Madonna are not known yet.
Malawian court in the capital city Lilongwe decided that wise, wealthy and kind-hearted woman like Madonna will be able to give poor orphans a better future than they could have in Malawian orphanage. According to the spokesman Mr Mvula:
"In fact, at the time we were granting her the permission she was in the courtroom with her lawyers."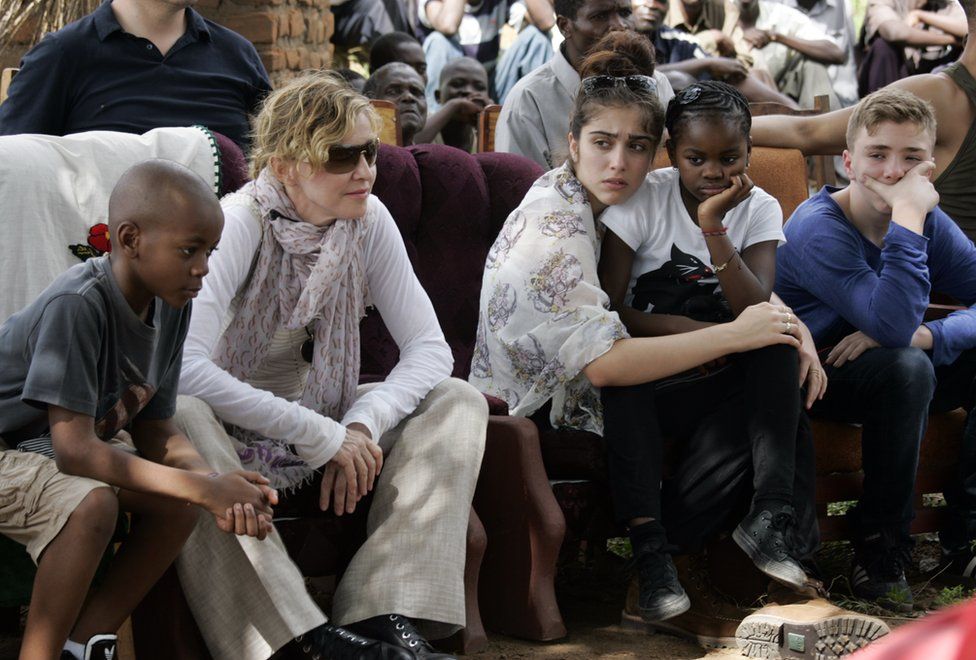 Madonna visits Malawi rather often, she wants her children from Africa to know their roots and to understand the situation. Madonna raises her kids in the spirit of tolerance and ability to stretch the hand of help to every person who needs it right now. All her kids are visiting the third world countries and know very well that charitable activity is an extremely important for the local communities.