Rob Kardashian is experiencing the complex family situation after the disappearing of Blac Chyna. Their daughter Dream became the best friend for poor Rob, recently he has gushed about his three-month-old child in a touching goodbye post on social media.
Rob Kardashian confessed in his recent post that he is as happy as never because the daughter Dream is his best friend. Despite the complex relationships with the mother of Dream, Ms Cnyna, Rob finds his life full and happy as never earlier.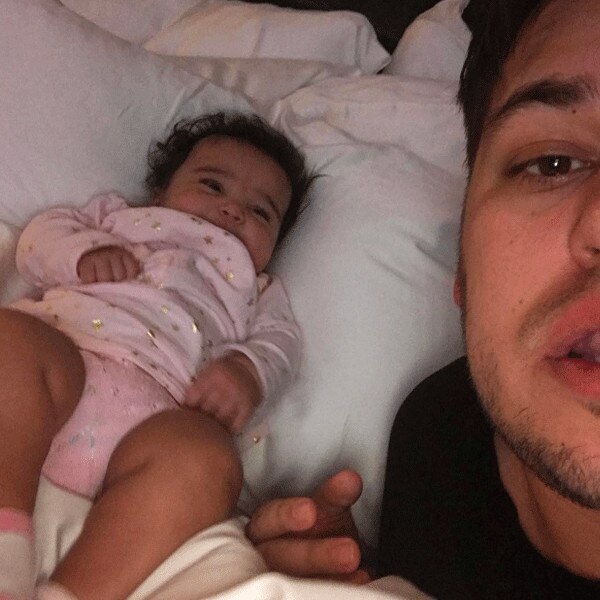 Alongside a picture of the Arthur George sock designer with Dream, which was shared on his Instagram account, Rob Kardashian wrote:
"Saying bye to my beautiful baby girl ….. she is smiling at me. U see how she looking at her daddy I literally can't get enough of this girl,,, I never felt a love or happiness like this ever in my life and she makes me so happy ,,,about to miss her so much Love You baby Dream (sic)."
The friends of Rob noted that the 'Keeping Up With the Kardashians' star is getting smarter, happier and elder day by day. The absence of Chyna has just transformed Rob into the loving and happy person, that's obvious and that is really great.
The older sister Kourtney Kardashian commented Rob's post, she wrote:
"That's beautiful Bobby (sic)."
And the star has proved he is besotted with Dream as he has credited her as his "best friend" and is regularly declaring his love to her.